Pool cue is a treasure to any pool player. Keeping it in a good condition can help you conquer all game targets. Whether you're a professional or an amateur, you should at the very least clean your cue after each game, especially the pool cue shaft which is the direct part touching the cue balls. This article will provide you with a basic guide on how to clean a pool cue shaft to have a ready pool cue for every successful game.
What is a pool cue shaft?
The pool cue is made up of different parts including cue tip, ferrule, joint, collar, cue wrap, sleeve, bumper, etc. However, all those parts can be categorized into 2 main components of a pool cue: a shaft and a butt. This pool cue structure is popularly known as a 2-piece pool cue which is one of the most popular pool cue types among many pool cue options in the market.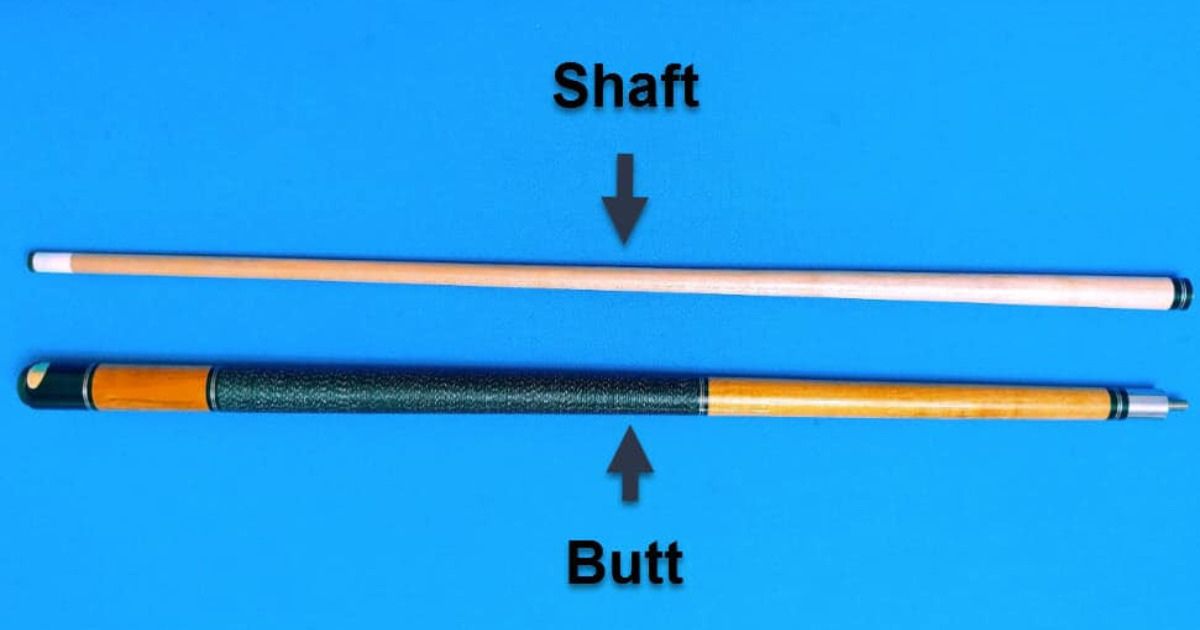 The pool cue's butt (bottom) is its largest component, while the shaft (top) is its smaller portion. They are connected by a collar joint. The major function of the shaft is to strike the cue ball at its principal point of contact, which is the shaft tip. The cue tip's hardness and size always have a significant impact on your shots. Out of the two parts, this one is the most crucial because it affects the shot the most. The shaft is also significant because a player will rest this portion of the pool cue on their less dominant hand to maintain stability.
Pool cue shaft length varies based on cue design, but is normally between 27 and 29 inches long (68.6-73.7 cm). The shaft's diameter varies depending on the cue's style but is typically between 11 and 13 mm (0.43-0.51 inches). In addition, the weight of the shaft plays a significant role in defining the overall pool cue weight and balance.
Why cleaning the pool cue shaft is important?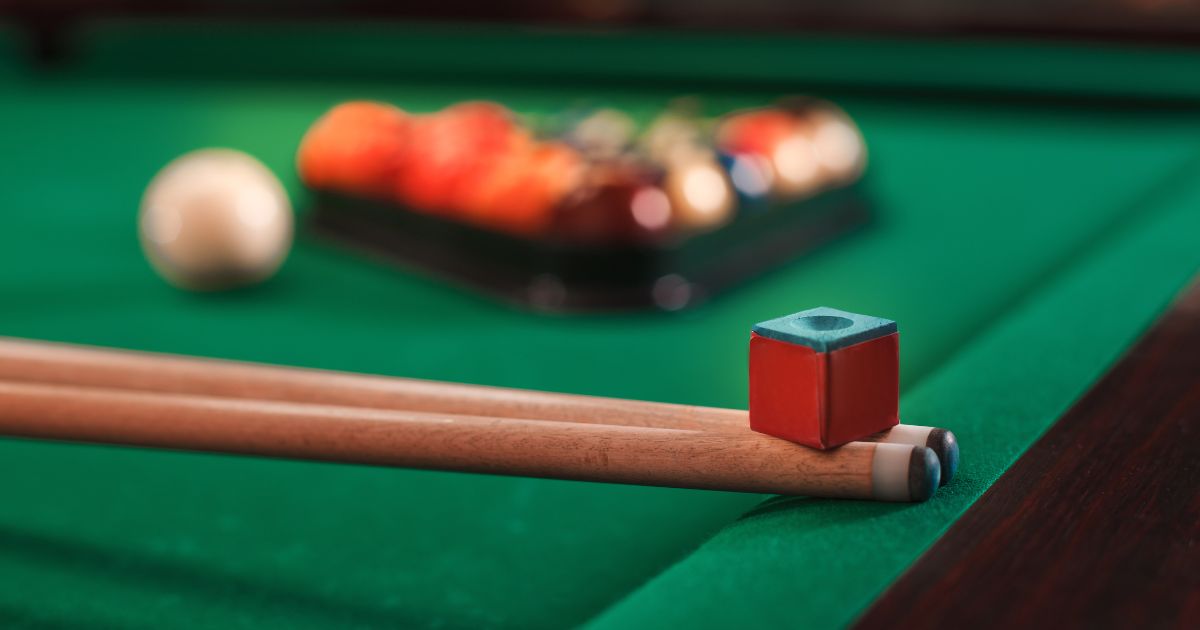 The varnish on the pool cues frequently leaves a sticky residue on the shaft. Occasionally, the tacky residue can prevent your pool cue from smoothly gliding along your fingertips, which can lead to missed cue balls.
There is another reason to explain why you have to do cue cleaning and pool cue tip maintenance frequently. The little silica and abrasive particles from the chalk become lodged in the cue's tiny pores causing the cue shaft to darken over time. In this case, you need to expand the stick to remove them from those narrow spaces. The most effective approach to stretch the stick and widen the splits is heat by making friction. Then the chalk particles on the stick can be removed with denatured alcohol if you rub it extremely quickly with something.
How to clean the pool cue shaft?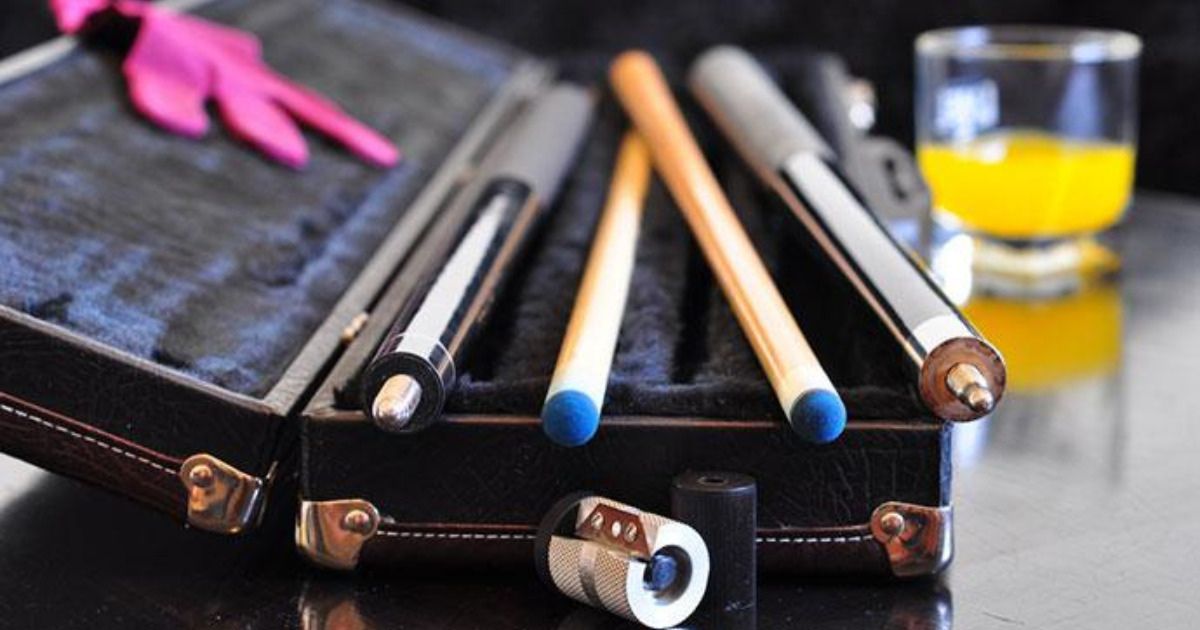 To make your cue feel and look brand new, learning how to clean a pool cue shaft can help you save money that you would have otherwise spent on a new one. Here we can list 7 steps that you can apply to clean the shaft and make good maintenance:
Step 1: Start by using superfine sandpaper to remove the sticky varnish from the portion of your snooker cue shaft. To protect the cue shaft, caution must be exercised.
Step 2: Blow off any sanding-related dust that may have gotten on the shaft of your snooker cue.
Step 3: On a cue towel or cloth, dab a few drops of the liquid cue shaft cleanser.
Step 4: Use the cue towel or cloth that has been soaked to wipe the varnish-coated portion of the cue shaft.
Step 5: Wipe the cue shaft once more after flipping your cue towel/cloth over to the dry side.
Step 6: By rubbing your palm along the snooker cue, you may determine whether the shaft is sticky. Repeat steps 1 through 5 if the stickiness still exists.
Step 7: Applying a cue shaft polish will make the treated area slide more smoothly and help it return to the cue shaft's original color.
The best quality pool cue shaft
There are many pool cue shafts in the market with different designs and prices. However, we can list the top 4 best quality pool cue shafts with modern technology for professional players as follows:
Pearson Carbon Clear Shaft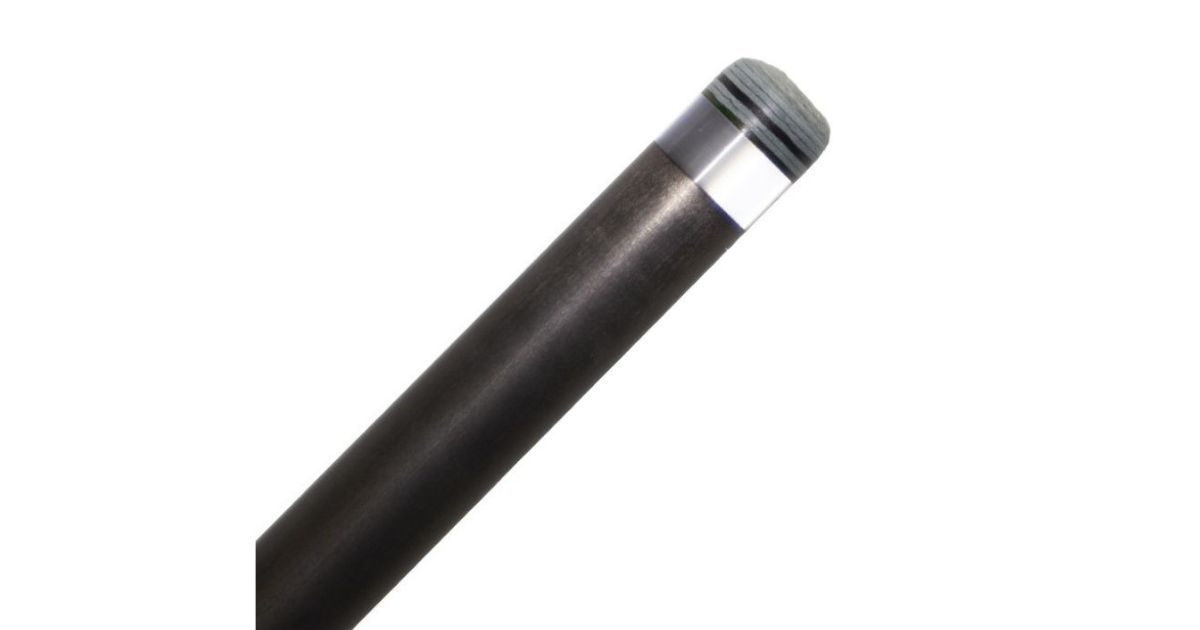 The Pearson Carbon Clear Shaft was introduced by DAVE PEARSON, who holds numerous Guinness World Records.
It has the most recent pool shaft technology to boost your game. The Carbon Clear Shaft is available in the five most popular cue joint pins: Unilock, McDermott, Meucci, Joss, and Radial. . In addition, It is made from 100% Aerospace carbon fiber which is very long-lasting. Besides, with a quick wipe-down, this low-deflection shaft is simple to clean.
Lucasi Limited Edition 11.75 mm shaft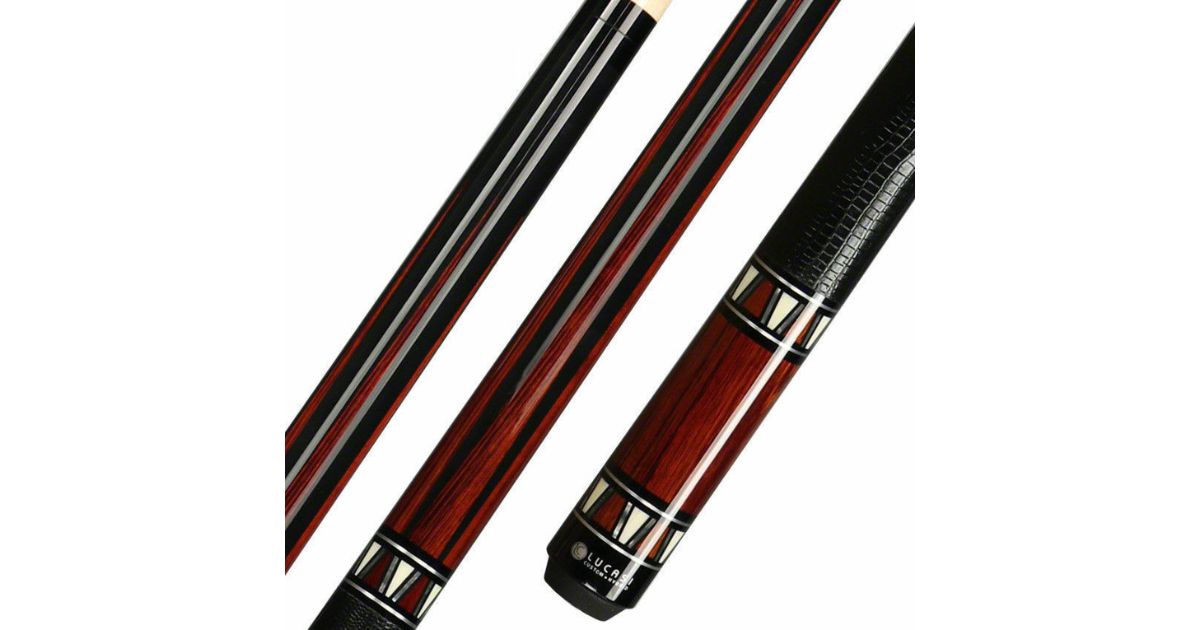 This shaft is quite special with a quick-release Unilock joint allowing you easily adjust the cue joint by releasing it from its position. It also features Acid Burn Collar, which was created for the best possible performance and comfort during gameplay. This shaft is ideal for all skill levels, long-lasting, and of high quality. Moreover, it is updated with contemporary technology to provide increased stability. Therefore, you can get a solid shot and an improved ball control experience.
Cuetec Canadian Maple Billiard Shaft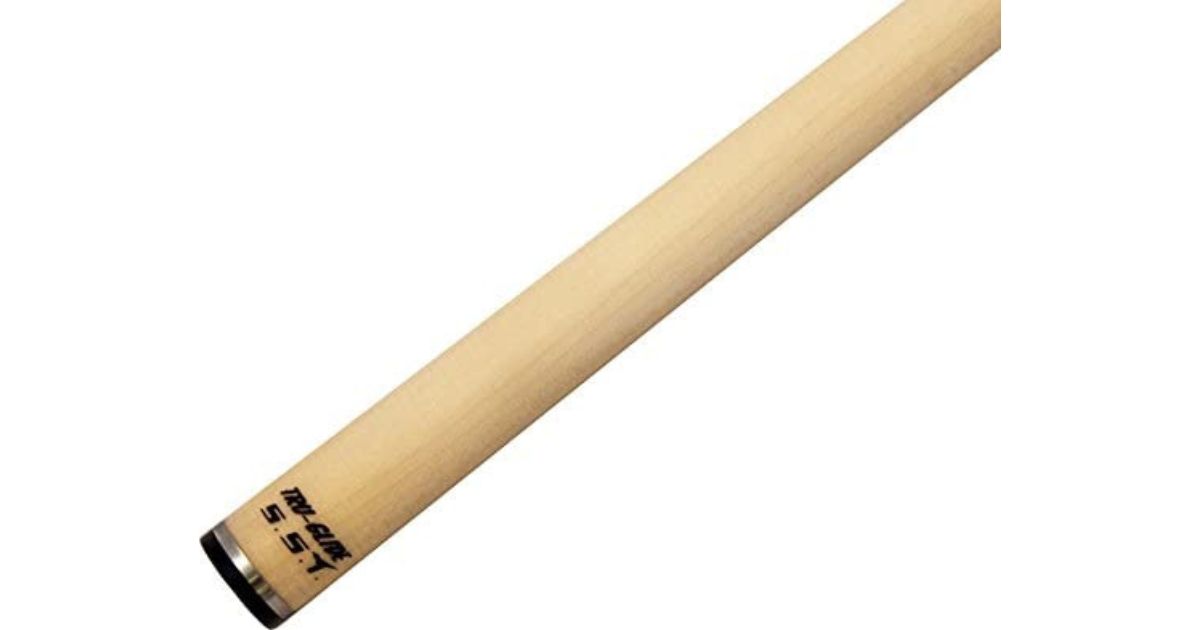 Cuetec Billiard Shaft has an extremely slim taper of 15.5′′ with a strong brown leather tip and Canadian maple wood quality for the best possible billiard gaming experience. Because it is constructed of Grade A material, the shaft will resist degradation. The composite covering composition keeps the cue straight and prevents warping, which is one of its best features. To grasp it and sink the black ball to win the game, it is also simple to clean and scratch-resistant. The shaft has superb wood quality and a fiberglass coating to provide you with a smooth stroke sensation. More importantly, it is considered a professional custom cue shaft at an affordable price and is available in many different colors and designs.
Collapsar CXL Pool Cue Low Deflection Shaft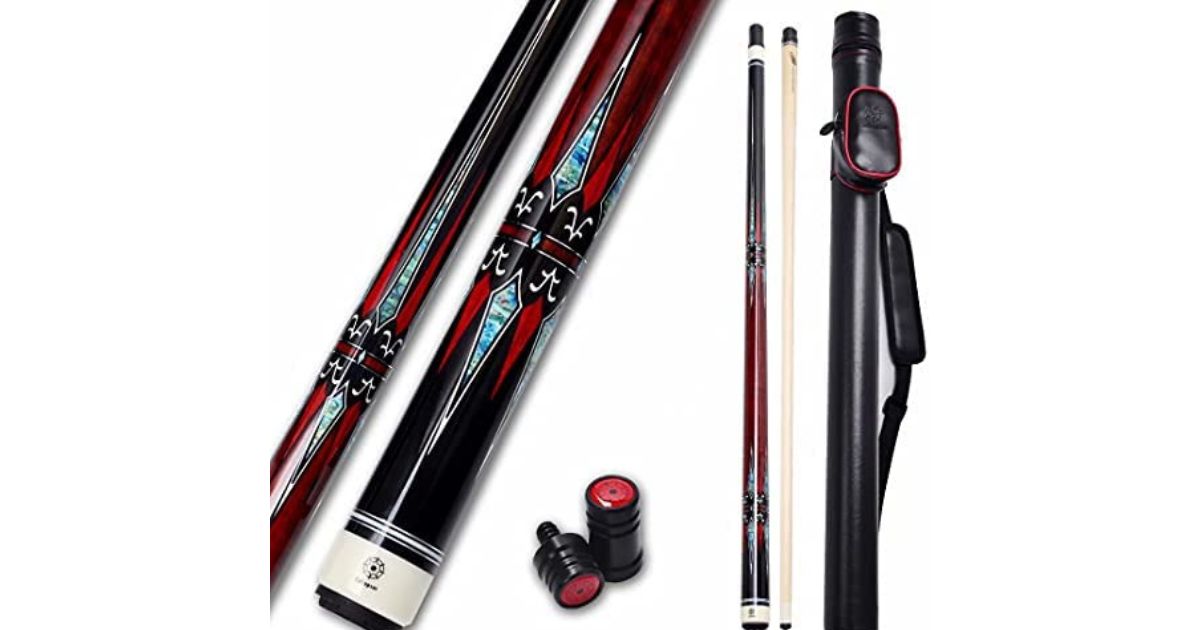 This pool cue shaft features an appealing design together with premium components and workmanship. The 29′′ length is ideal for the majority of users, and it is made of exceptionally durable 100% North American grade AAA hard rock maple wood. It also has a 13mm thick tip, which guarantees that you'll have more control over billiards balls when playing games or practicing with no problems at all. This stylish stick has a high-gloss white grip as well, making it ideal for you to flaunt your sense of fashion around friends who are less concerned with appearances but still desire a strong weapon for competition. In addition, the weight of this device can be changed by rotating the compressed screws at either end.
FAQs
What can I use to clean my pool cue shaft?
Depending on the real situation, you can apply different ways to clean your pool cue shaft. In case it is not dirty, you can clean your pool cue shaft with a soaked towel or cloth. In more severe cases, you can apply liquid cue shaft cleaner to clean the shaft. In addition, you also can use alcohol to clean the shaft. It is one of the most secure methods for preventing chalk buildup on your cue.
How do you condition a cue shaft?
To store the cue shaft, you have to remove all surface grime, dust, chalk, and oil by wiping the cue stick's surface with a clean towel. For the restoration process, don't disassemble your stick. Use an uncolored leather rag to polish the stick. To apply the exact amount of pressure to each region of the stick, rub the entire stick uniformly both up and down. This fabric will create friction on the surface, which can aid in patching up small nicks. Additionally, the friction seals some of the pores in the wood's surface, making the stick dirt-resistant.
How do you refinish a pool cue shaft?
To have a nice finish, the shaft should be covered with a thin layer of cue wax. The cue will regain its brilliance after being waxed, and the wax will also aid in preventing further damage.
In general, learning how to clean a pool cue shaft is not difficult. Understanding all the parts of the pool cue shaft and how important they are to your shots will help you know the best way to keep your pool cue shaft in good condition. In addition, the suggested best pool cue shafts are good references when you want to find a professional pool cue. If you are just a newcomer, try to find a pool cue shaft that fits you the most, not the most expensive and modern.