What Cue Tip Do The Pros Use? Top 5 Best Professional Cue Tips in 2023
The tip is one of the most essential pool cue accessories since it is the only object that makes touch with the cue ball when you make a shot. It doesn't matter how beautiful your pool stick is if you can't consistently make accurate contact with the cue ball. The type, density, and size of your tip can essentially make or break your success. As a result, the Pros will always choose the cue tip carefully to prepare for their game. You may wonder: what cue tip do the Pros use? We will show you the top 5 best professional cue tips that are popular among the Pros.
What makes a professional cue tip?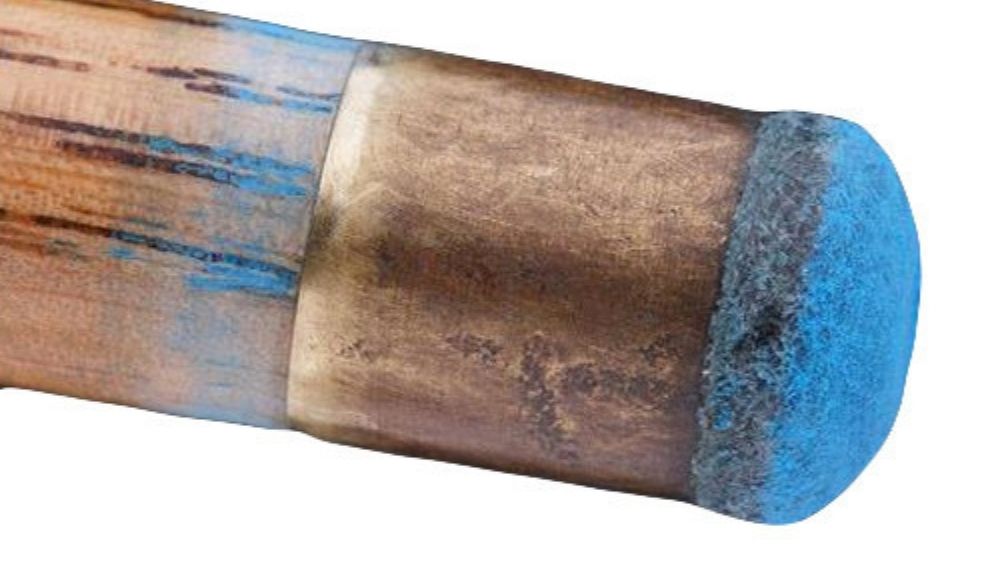 There are many factors that you need to consider to evaluate a pro-level cue tip such as the hardness of the tip, its type, its consistency, and durability.
Hardness
There is a wide variety of cue tip hardness, with soft, medium, and hard being the most frequent.
Soft tips
It absorbs more energy at impact, forcing the tip to stay on the ball for an extra fraction of a second. As a result, the cue ball will have more spin or "English." A soft tip is a way to go if you're the type of pool player who likes to move the cue ball about the table.
Medium-hard tips
This is the most common cue tip, and it gives players a good balance of cue ball control and consistency. Medium-hard tips also require less maintenance than soft tips. Most beginning and intermediate players will benefit from the medium-hard tip.
Hard tips
Because it absorbs less energy at impact, the cue ball spins less. Although hard tips last longer, require less maintenance, and provide some consistency to players, they are more likely to cause miscues since they absorb less energy at impact.
Phenolic tips
They're made of carbon fiber and are as durable as a pool cue. This type of tip is frequently used for breaking. Phenolic tips transmit the most energy when touched and require the least amount of maintenance.
Durability
The majority of pro players don't care if their cue tips are replaced. They may get them replaced after each game or for an extended period. The choice is entirely up to the player.
Because of their density, hard tips last longer. Soft tips, especially when utilized for break shots, can quickly mushroom. Some players, on the other hand, enjoy the feeling of their soft cue tips mushrooming and compressing.
Cue tip size
When selecting a pool cue tip, this is also an important thing to consider. The most frequent sizes of cue tips are 12mm, 13mm, and 14mm. The diameter of the cue tip has a big influence on your playing. While smaller diameter pool cue tips help skilled players put a side-spin on the cue ball known as English, larger diameter tips help beginner players pocket the balls more easily.
Cue tips with a large diameter (about 13 mm) are frequently recommended for newer players. The cue tip's increased surface area may help you land even the most challenging strokes. You can use smaller cue tips and practice on your side spin as your pool skills improve.
Consistency
One of the most important abilities in a cue tip is consistency. Pro players experiment with different tips until they find one that works consistently. Consistency, on the other hand, is more about a player's game skills than it is about the tip they are using.
Top 5 best professional cue tips
Understanding all the factors that make professional cue tips will help you find out which cue tip option should be in your mind. However, there are so many options available in the market that can make you feel confused. So what cue tip do the Pros use most recently? We will list here the top 5 best cue tips chosen by Pros for your reference.
Kamui clear black tips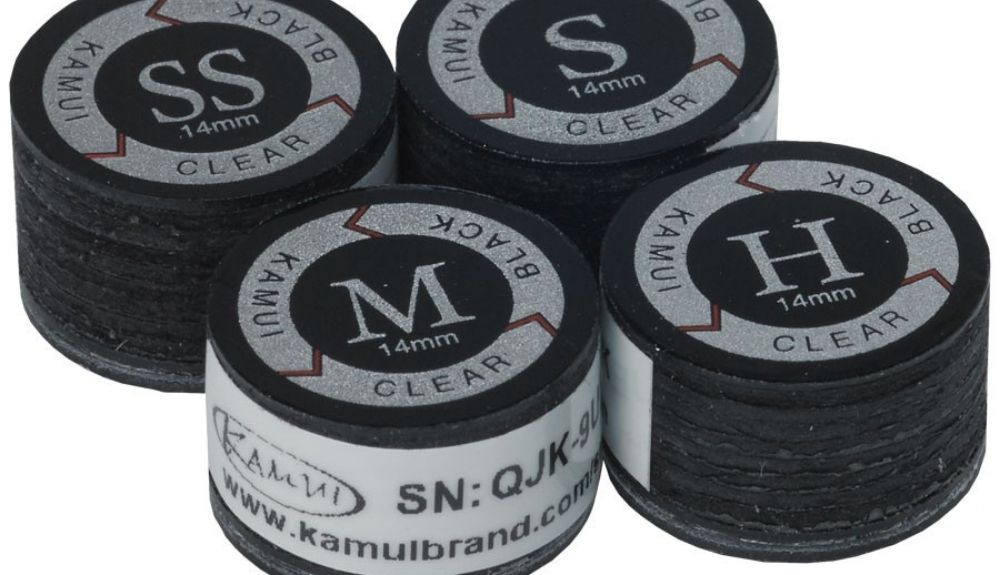 Kamui clear black tip is an excellent choice if you don't mind paying a little more for a pro-level cue tip. It's constructed from Japanese pigskin, which creates the most uniform layers of leather. These models are popular among professionals because the tips are designed to decrease deflection and provide good positioning shots. The leather is protected from coming into touch with the adhesive by a shield at the base of the tip. The Kamui clear black tip is 14mm in diameter and has a gentle density.
Pros
High-quality leather
Provide consistency
Durable
Retain shape for a long time
Hold chalks brilliantly
Cons
Predator victory tips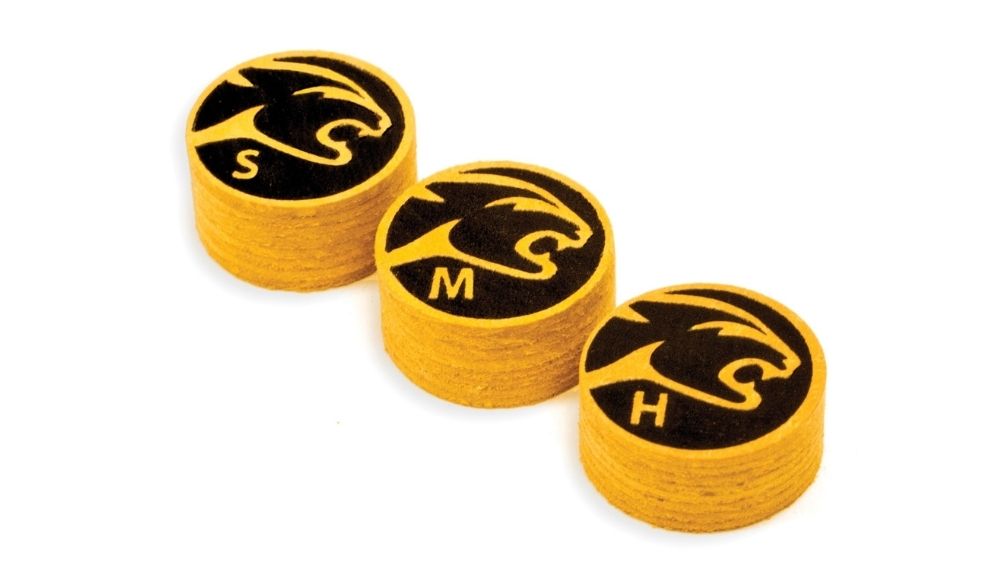 Predator victory tips are provided by the predator corporation, which has been in business for over 25 years. They produce tips in a variety of hardnesses, from mild to hard. This pro-level cue tip is popular among professionals because of its bright color, which allows it to be used even in low-light situations. Furthermore, the tip is long-lasting and requires little upkeep. As a result, if you're on a budget, it's a great option.
Pros
Give a fantastic performance
High quality
Easy to install
Bright color is good in low light conditions
Cons
Just provide one suggestion
Difficult to play
Elk Master cue tips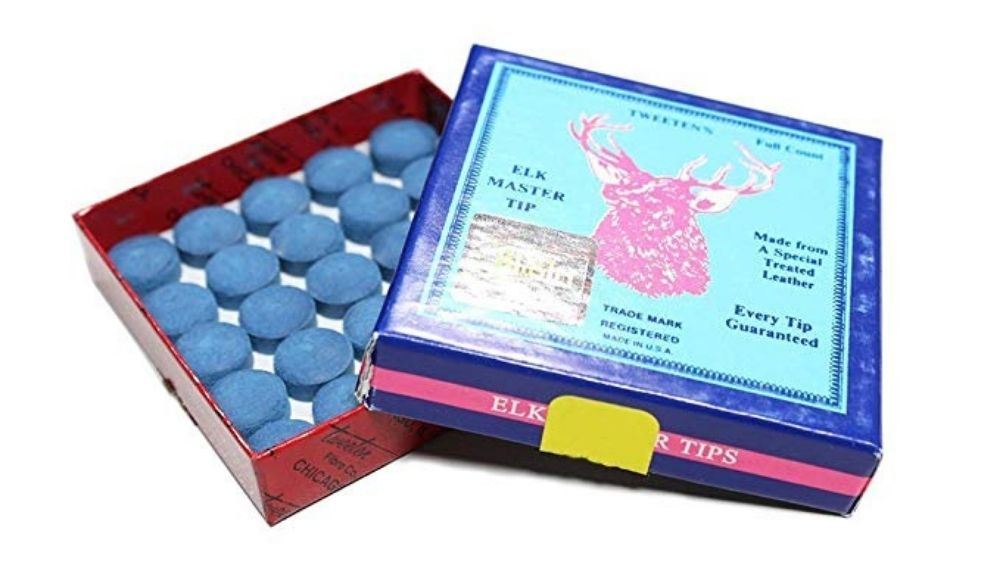 Elk Master cue tips are made by a company that has been in business for over 85 years. Elk master 13mm pool billiard cue tips are popular among professionals because they enable them to achieve more spin on the cue ball thanks to their excellent grip on the chalk. Mistakes are therefore uncommon while employing these techniques. Because the cue tips are comprised of a single strip of leather, they must be groomed on a regular basis. Other maintenance procedures, such as shaping the tip after numerous games, are also required
Pros
Cost-effective
Five options to choose
Incredible control
Allow players to obtain additional spin
Cons
Require regular maintenance
HONBAY billiard cue tips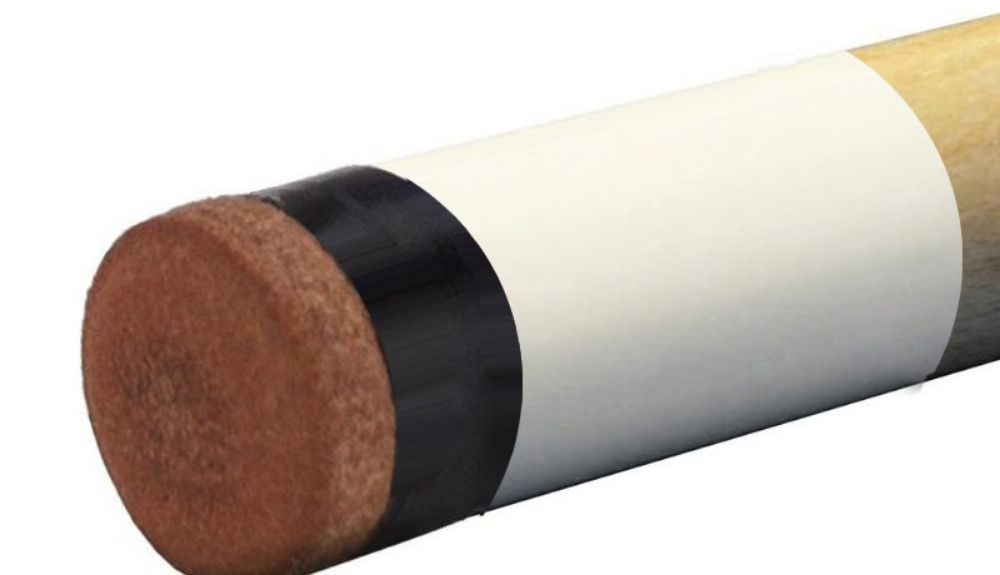 HONBAY pool cue tips are among the hardest available on the market. As a result, you don't have to be concerned about mushrooming when using these cue tips. The cue tips are constructed of aged leather, which adds to their durability. The tips also provide superb control of the cue ball.
Pros
The cue tip is tough.
Provide nice spin
Affordable
Cons
When compared to more expensive tips, it's not as much fun to play with.
Collapsar pool cue tips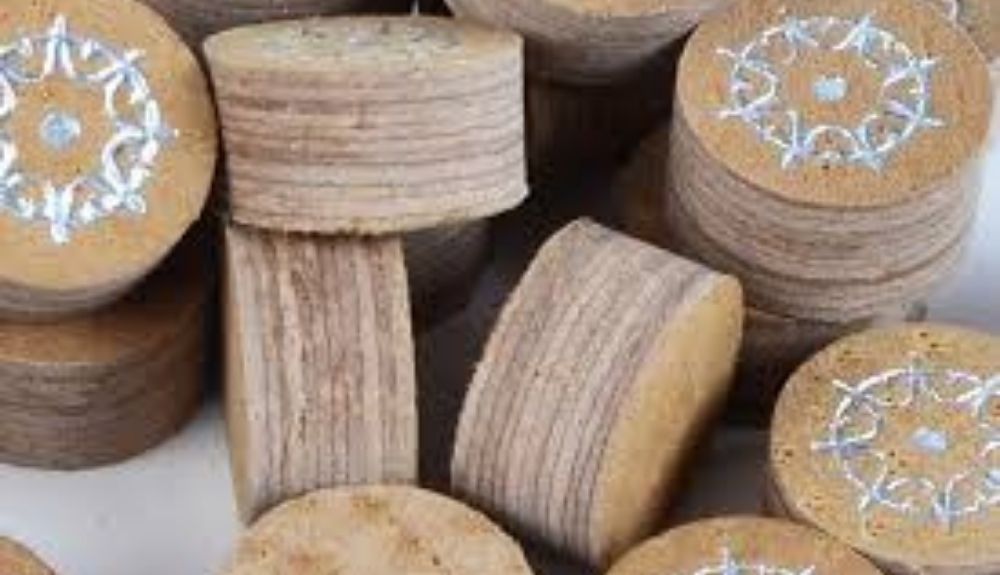 Collapsar pool cue tips are regarded as providing the most value. Six tips are included in this package. It comes in three different hardness levels: hard, medium, and soft. The tip is popular among players because it gives the cue ball more spin. Furthermore, it holds chalk well and retains its shape even without routine maintenance. Collapsar is reasonably priced, making it one of the finest pro-level cue tip options for those on a tight budget.
Pros
It's of good quality and doesn't fall apart.
It is quite valuable.
Controls the cue ball quite well.
Cons
Its soft tips may be softer than expected
If you are looking for more options about pool cue tips, check out this ulitmate list: 15 Best Pool Cue Tips To Choose in 2023
FAQs
How much is a pool cue tip?
That depends on your budget. A pool cue tip can be from a few dollars to a hundred dollars. There are many cue tips with affordable prices and good quality in the market. The most important thing is choosing the one that fits your needs and is within your budget.
How to replace a pool cue tip?
Pool cue tip replacement is simpler than you might think. If you are a beginner and don't know how to do it, check here to find out 6 simple steps to replace a pool cue tip. However, you'll need to practice putting one on at first, but after a few tries, you'll be a pro at it.
What are pool cue tips made of?
Cue tips are created in a variety of ways by various brands. Many popular tips are manufactured from compressed chalk, which is why they are blue. Some new tips on the market, however, are made of laminated pigskin, which has a distinct orange color. Besides, some other tips are made by using leather. After trying out a range of tips, you'll have a sense of what kind of tip you prefer.
Conclusion
In general, there are a variety of Pool cue tips available on the market that are appropriate for each player's skill level. If you aspire to be a pool pro shortly, it is essential to know the answer to the question: what cue tip do the pros use?. Begin by selecting one of the suggested cue tips and practicing to reach your goal.