5 Best Pool Cues Under 200: Budget-Friendly Choices For Players
In pool games, a pool cue is a crucial tool that can influence your shots. And most pool players aspire to own a high-quality pool cue. However, there are thousands of possibilities with a wide range of prices, styles, and sizes available on the market, which makes it challenging to choose. It is generally agreed upon that a price under $200 is the fairest range, giving you a good start if you want to buy a decent cue without going over budget. This article will show you the five best pool cues under $200 with their advantages and drawbacks.
Pool Cue Name

Feature

Price

Pearson League Cue Brown

2-piece cue
Stylish Cool PZ wrap
Canadian Maple butt
5/16 x 18 pin with implex joint
Pearson Personal tip

$139

Pearson Player Cues 1

2-piece
Tiger Everest Pro Tip
Stylish solid black Irish linen wrap
Forearm with Blue Acrylic
5/16 x 18 pin, implex joint

$179

Players Technology Series HXT15

Low deflection shaft made from premium grade, hand selected North American Hard Rock Maple
Low deflection ferrule
Kamui black tip made from 10 layers of pig skin
Stainless steel joint
Irish linen wrap

Around $200

Viking Valhalla 100 series

Premium quality, hand-selected Maple hardwood
5/16″ × 18″ joint made with industry-grade stainless steel
Black Colored Joint Color – comes with nickel rings
Optimum length of 58″ to provide the perfect grip

Around $200

Cuetec Graphite Series

2 Piece Cue
Grade A+ North American Maple Shaft
15 1/2″ Pro Taper S.S.T. Shaft
Tru-Glide Finish
1″ Polycarbonate Ferrule
Tiger Everest Multi-Layer Tip
Veltex Grip
Multiple Color Options

Around $200











Factors to consider when choosing a pool cue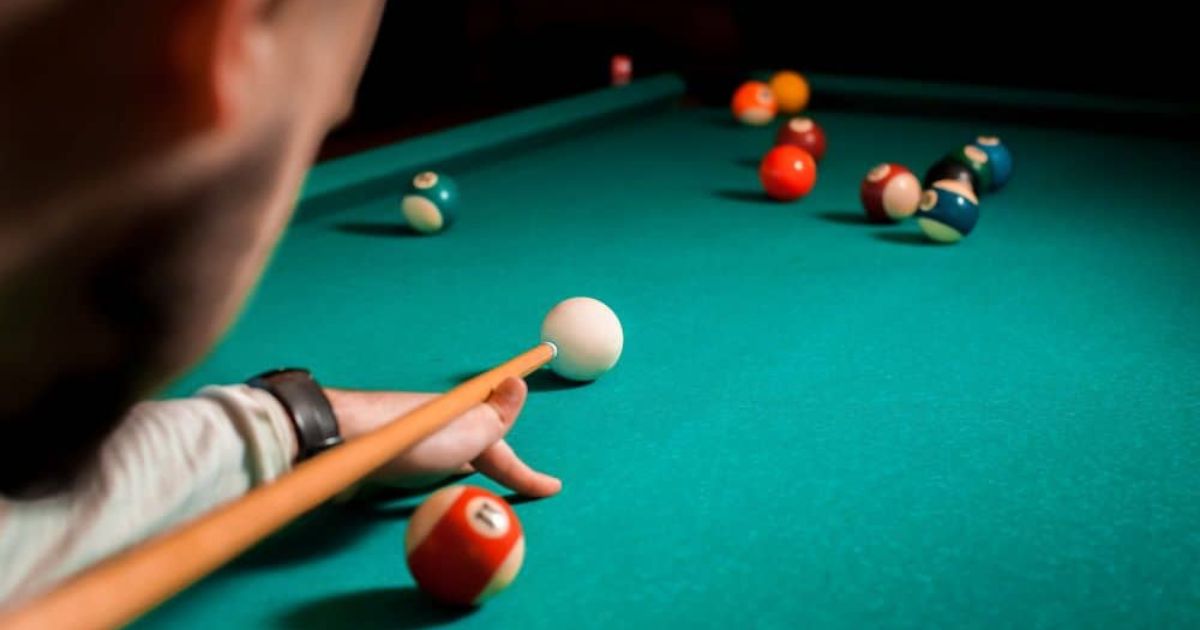 There are many factors to consider when selecting a pool cue. Here we can list some main factors as follow:
Pool cue length
Pool cue length is a crucial component to consider while selecting a pool cue. The pool cue's length is typically from 36 to 58 inches, and 57-58 inches are the typical adult pool cue length. Players who are shorter or younger should utilize pool cues between 36 and 52 inches long.
Pool cue weight
The butt of the pool cue makes up the majority of its weight because it is always thicker and made of hardwood. Most pool cues have a weight range from 18 to 21 ounces. If you're a beginner, a 19- to 20-ounce pool cue is preferable because it is more flexible.
Price
The cost of a pool cue can vary from $30 to several thousand dollars, so how much you are willing to spend will determine which cue is ideal for you. Many factors influence pool cue price as follows: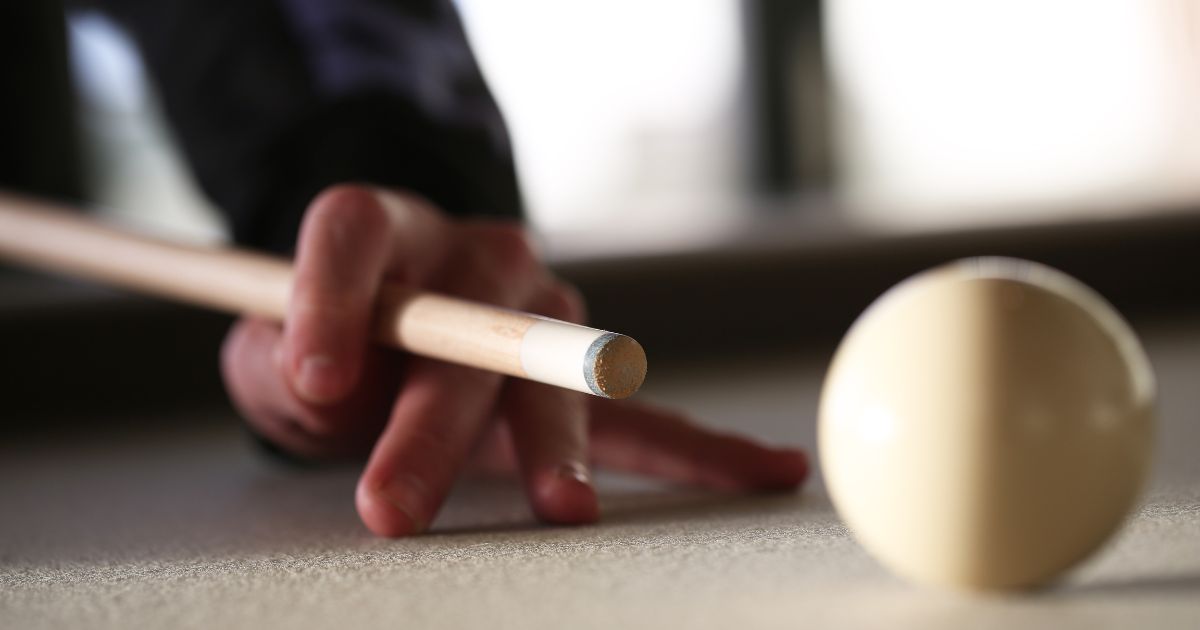 Wraps
The pool cue needs wraps to avoid slipping when you take a shot.
Irish linen is a typical wrap material for pool cues that offers a decent grip. Leather is another option with a higher price, but more attractive and excellent for grip. Rubber wraps are also common since they are cheap and offer a good grip.
Type
You have a wide variety of pool cue types to choose from once you start shopping. It can be a 1-piece or 2-piece pool cue depending on your using purpose. It also can be English, American, or custom cues based on your needs and style. A custom pool cue may cost as little as $500. The average cost of an American pool cue ranges from $100 to $500, whereas the most costly English pool cues cost about $250.
Brand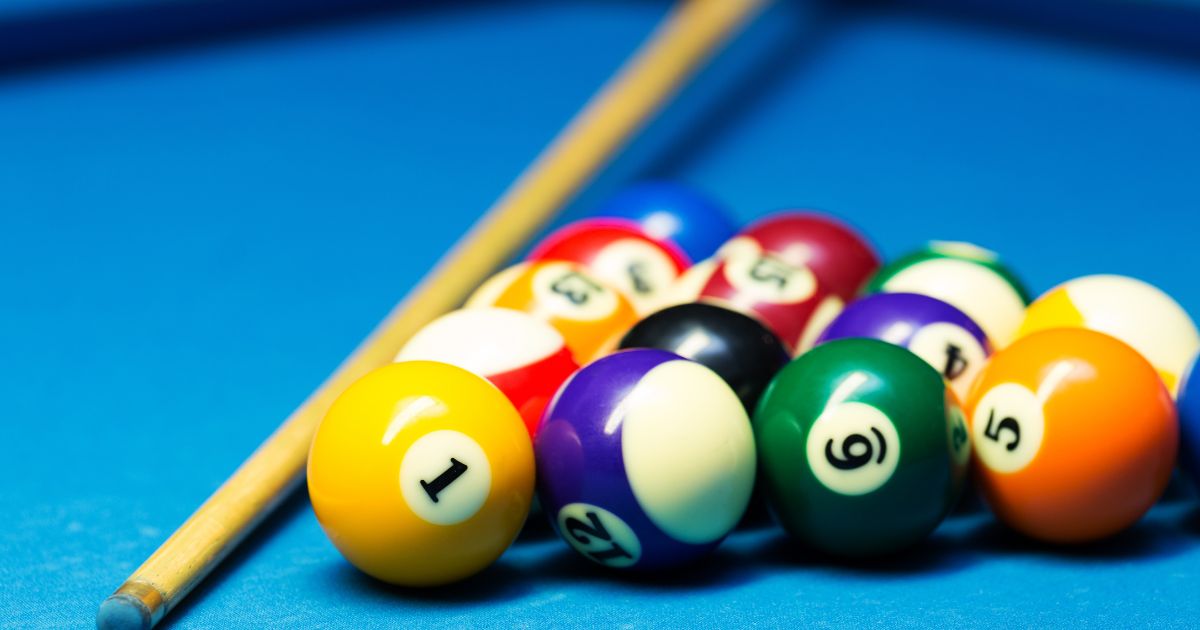 Prices tend to increase with brand popularity. Professional pool players frequently select these well-known brand names, which increases the demand for the company's cues and drives up their prices.
Material
The most important aspect in determining the price of your pool cue is undoubtedly the material it is composed of. Some wood species, such as pine, ebony, or ivory, are widely available and thus inexpensive. Your pool cue will cost more if you want to work with exotic woods like cocobolo or Brazilian rosewood.
In addition, fiberglass is much more frequently utilized to construct beginner's cues than cues for advanced players since it is significantly less expensive to produce than wood. Hybrid pool cues are slightly more expensive than regular fiberglass cues but less expensive than exotic wood cues.
See more: Best Pool Cues for Players
5 best pool cues under 200
Most pool cues under 200 dollars are for players from the beginning to the intermediate skill levels. They often last longer, are crafted of better-quality woods and have updated tips, ferrules, and wraps.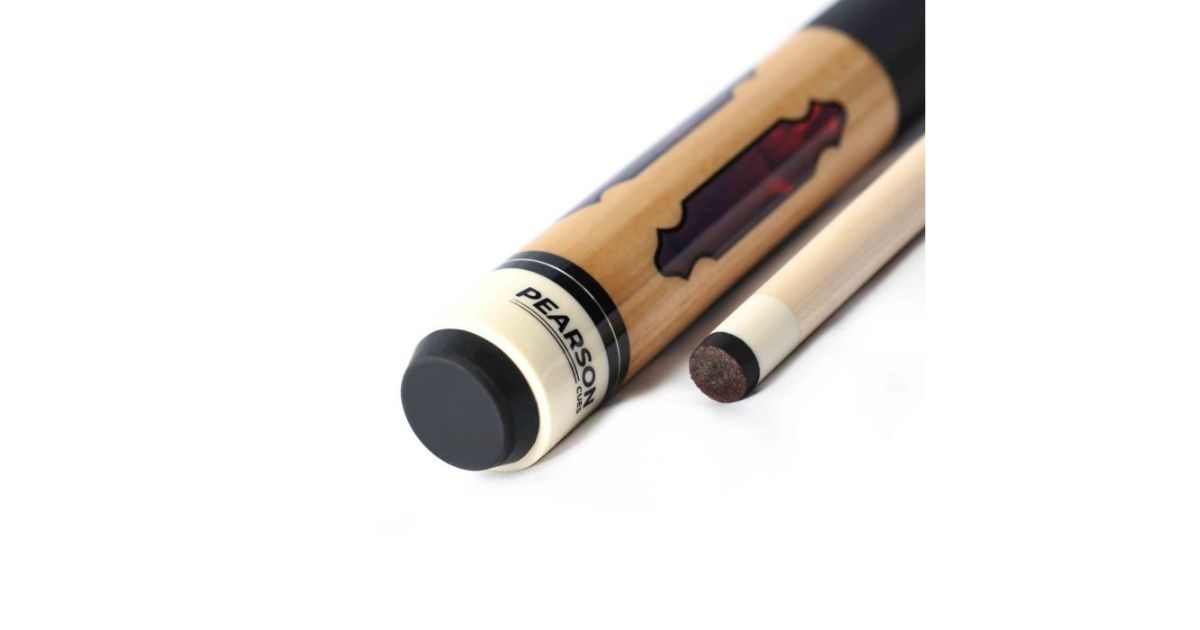 The Pearson League Series is designed to be beginner pool cues with all the needed features and one of the best pool sticks for the money.
Pros
2-piece pool cue is superior to a one-piece in performance. The pool cue can have distortion after a long time of use. It generally occurs on the end of the shaft that contacts the ball. One-piece cues that have warped or broken make the game more challenging, and repairs do not work. You can change a two-piece cue's shaft without replacing the base cue if it begins to warp or break.

Stylish Cool PZ wrap.

Feature with grade-A Canadian maple butt.

Pearson Personal tip.
Cons
No unilock joint. It is difficult to swap shafts like other professional sticks

Not equipped with a high-quality tip as Elite series cues.
This Pearson Cues Players Series 1 pool cue is one of the best inexpensive pool cues and a model that epitomizes what a high-quality cue should be.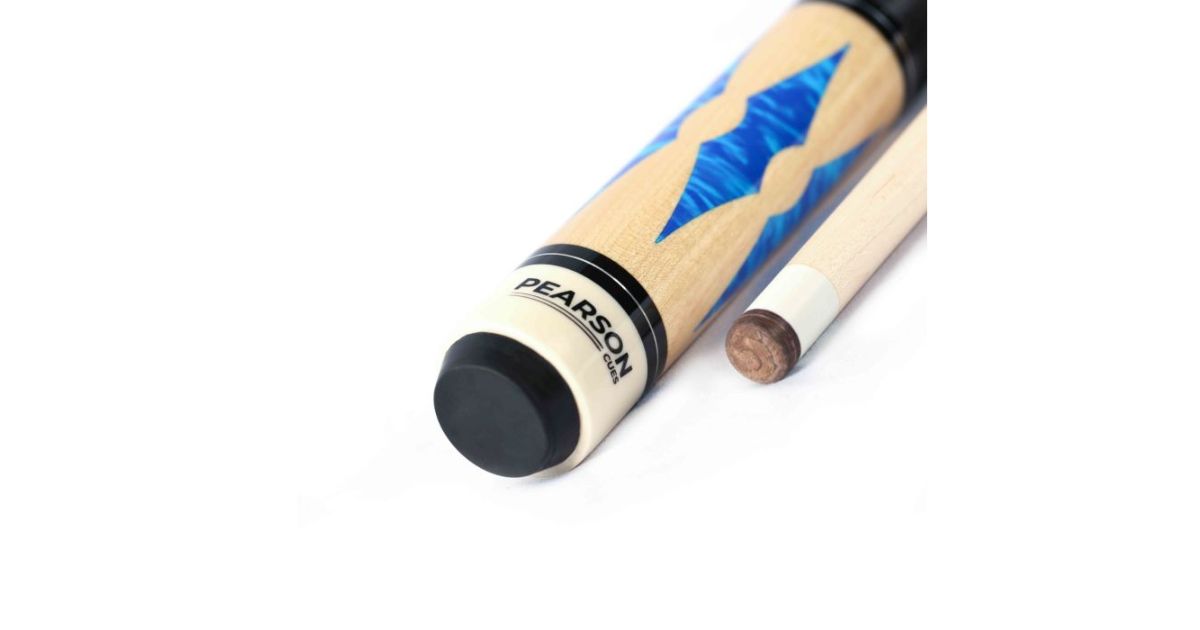 Pros
Made from the finest Canadian Maple wood and lacquered to a high gloss professional standard.

Tiger Everest Pro tip has a stunning blue acrylic design with a 12.5mm taper on the forearm.

Irish linen scarf in black

Available in weights of 18 to 21 oz.
Cons
Players who sweat a lot should not use Irish linen wraps.
Players Technology Series HXT15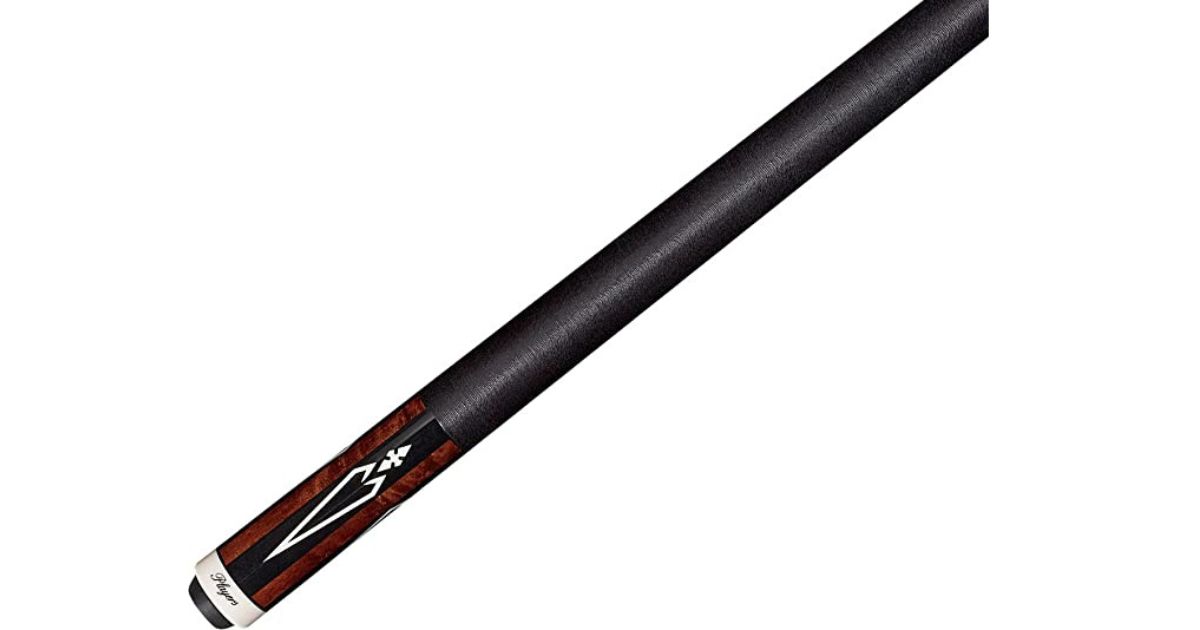 This players technology series HXT15 pool cue is considered the best break cue for the money.
Pros
Low deflection shaft is produced from hand-selected, premium-grade North American Hard Rock Maple, which is then treated with Nelsonite, a patented wood stabilizer, to shield it against changes in atmospheric conditions.

Low deflection ferrule is used in every shot to increase power and accuracy while significantly reducing deflection (squirt).

Kamui black tip made from 10 layers of pig skin for maximum grip, spin, and durability.

Lifetime warranty.
Cons
Not for high professional players.
Viking Valhalla 100 series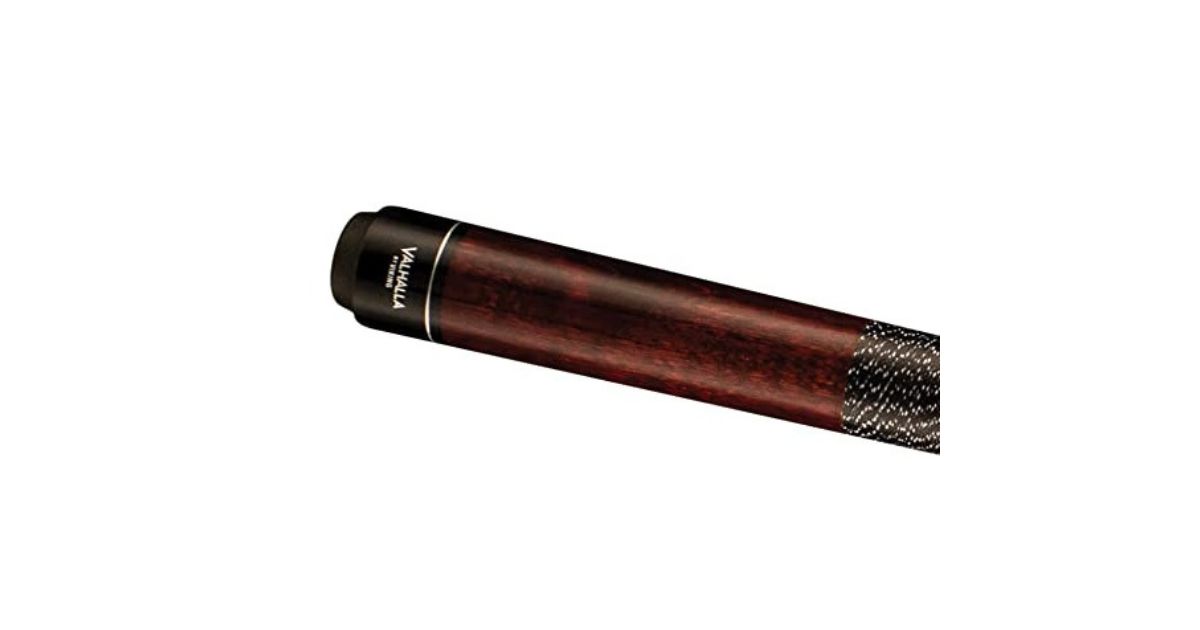 One of the best affordable pool cues on this list that is a top-rated quality cue is the Viking Valhalla 100 series pool cue stick.
Pros
You can modify the butt's weight based on your comfort level.

The grip is made from Irish linen to be sweat-proof.

It resists warping and is firm since it uses premium Maplewood.

Available in a variety of 10 colors and patterns.
Cons
It could not be a good cue for very high professional players.
Cuetec Graphite Series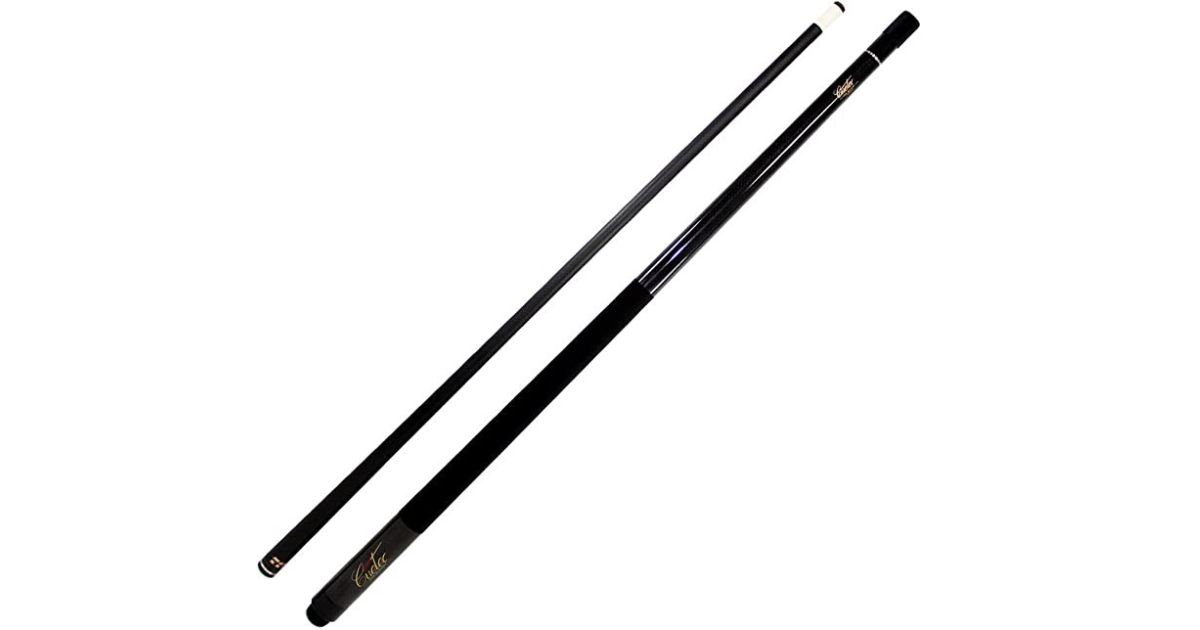 The Graphite Series has fantastic playability and a modern look.
Pros
The shaft is constructed from Grade A+ North American Maple and covered with a graphite coating. This coating procedure helps to prevent warping by sealing the wood's pores.

The Premium Tiger Everest Multi-Layer tip and 1′′ polycarbonate ferrule are both features of the 15 1/2′′ Pro Taper S.S.T shaft that produce less deflection and more accuracy.

You may quickly adjust your cue's weight from 18 to 21 oz thanks to the adjustable weight bolt system.

Multiple color options.
Cons
The Tiger Everest tip needs to be kept scuffed regularly
In general, pool cue prices can range widely from a few dollars to a few thousand dollars based on the brand, material, type, and wrap used. However, prices under 200 dollars are considered reasonable options for anyone who seeks a good pool cue. Basing our recommendation for the top 5 best pool cues under 200, you obviously can choose one for yourself to start practicing and win the game.
FAQs
Should you buy a heavy or light pool cue?
The weight of a pool cue is measured in ounces and typically ranges from 18 to 21 ounces, with 19 ounces serving as the benchmark for the industry. 19 or 20 ounces are good starting points if you are unsure of your optimal weight. In general, novice players should favor a higher weight while professionals should favor a lower one.
What is the right price for a pool cue?
A nice cue for a beginner can run you about $150; for an intermediate player, you can budget between $200 and $400; and for a professional, you can pay anywhere between $400 and $1000.
What pool cue length is the best?
You would typically use a stick that is 1.39 to 1.44 meters (55–57 inches) long if you were primarily playing an eight-ball pool game. Manufacturers from some companies provide up to 58 inches. Professional players choose cues that are between 56 and 57 inches in length because they think the cue ball fits best in these sizes.